Tartu Maraton joins Ski Classics (09/09/2011)
Ski Classics is the long distance championship across Europe, it had a fantastic first season in 2011.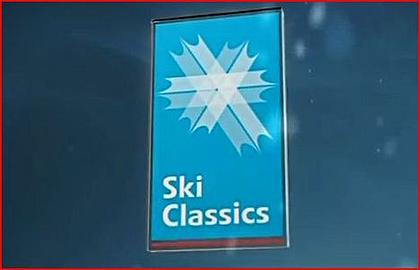 The Ski Classics 2012 season will consist of 7 long distance ski races, new in 2012 is the Estonian race Tartu Maraton. Tartu Maraton start in Otepää and finish 63km later in Elva, it is held in classic technique. The race has a more than 50 years strong tradition and was in the 80´s the biggest ski race in the then Soviet Union.
"The calendar for Ski Classics 2012 looks very exciting, now when also Tartu Maraton has joined Ski Classics the long distance ski concept feels complete. Tartu Maraton is held 2 weeks after König Ludwig Lauf and 2 weeks before Vasaloppet filling up a previous gap in the Ski Classics calendar" Says David Nilsson, Executive Director Ski Classics, he continues "Tartu Maraton is one of the world´s most classic ski races, and gather every year the best long distance skiers."
"Björn Daehlie, multiple Olympic gold medalist as well as Anders Aukland, double Tartu Maraton winner, have both given a high value to the course of Tartu Marathon mentioning it as one of the best cross country ski courses in the world due to its variable scenery." says Indrek Kelk, general director of Tartu Maraton, and he continues "Being a part of Ski Classics gives us the possibility to prove to millions of TV-viewers that these two ski-kings have told the truth. We hope that after seeing the beauty of the course and the high organization level of the race through the TV-broadcast, thousands of new skiers around the Europe would like to participate the Tartu Marathon in the future years."
More Ski Classics news will be presented during the fall in the build up for the 2012 season starting on January 8th in the Czech Republic.
Ski Classics schedule 2012
Event 1 Jizerska Padesatka Czech Republic 8th January 2012
Event 2 Marcialonga Italy 29th January 2012
Event 3 König Ludwig Lauf Germany 5th February 2012
Event 4 Tartu Maraton Estonia 19th February 2012
Event 5 Vasaloppet Sweden 4th March 2012
Event 6 Birkebeinerrennet Norway 17th March 2012
Event 7 Ski Classics Final - Norefjell Norway 31st March 2012
More info at: www.skiclassics.com
MARCIALONGA, Loc. Stalimen, 4 - 38037 Predazzo (Tn) Italy, Ph. +39.0462.501110 | Fax. +39.0462.501120 | P.Iva 01344240229 | @contatti | impressum
Iscrizione presso l'ufficio del Registro delle Imprese di TRENTO n.131497 del 15/11/1991 | Cap. Soc. versato risultante dall'ultimo bilancio: €3201,99
All rights about any content of this website reserved © Marcialonga, Reproduction prohibited without express permission.
Graphic design and development:
Juniper Extensible Solutions