MARCIALONGA PRESS CONFERENCE (04/11/2011)
NEXT MONDAY IN MILAN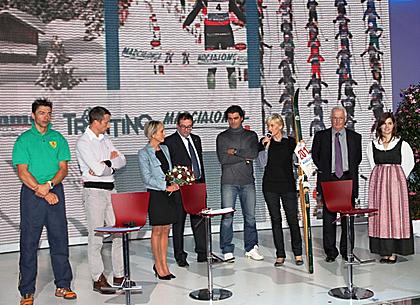 Monday the 7th, in the city of Milan, the sport events organised by Marcialonga in 2012, will be officially introduced to press and media, together with the other important happenings of the winter season in Fiemme and Fassa valleys: the Tour de Ski and the World Cup Jumping ladies.
MARCIALONGA, Loc. Stalimen, 4 - 38037 Predazzo (Tn) Italy, Ph. +39.0462.501110 | Fax. +39.0462.501120 | P.Iva 01344240229 | @contatti | impressum
Iscrizione presso l'ufficio del Registro delle Imprese di TRENTO n.131497 del 15/11/1991 | Cap. Soc. versato risultante dall'ultimo bilancio: €3201,99
All rights about any content of this website reserved © Marcialonga, Reproduction prohibited without express permission.
Graphic design and development:
Juniper Extensible Solutions