10TH MARCIALONGA RUNNING (11/06/2012)
Entries are open!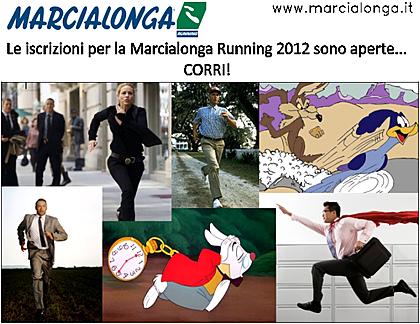 WE REMIND YOU THAT ENTRIES FOR THE 10TH MARCIALONGA RUNNING ARE OPEN.
THE RACE WILL TAKE PLACE ON SUNDAY 2ND SEPTEMBER 2012. ARE YOU READY FOR RUNNING?
For registration click on the LINK
« Back to previous page
MARCIALONGA, Loc. Stalimen, 4 - 38037 Predazzo (Tn) Italy, Ph. +39.0462.501110 | Fax. +39.0462.501120 | P.Iva 01344240229 | @contatti | impressum
Iscrizione presso l'ufficio del Registro delle Imprese di TRENTO n.131497 del 15/11/1991 | Cap. Soc. versato risultante dall'ultimo bilancio: €3201,99
All rights about any content of this website reserved © Marcialonga, Reproduction prohibited without express permission.
Graphic design and development:
Juniper Extensible Solutions