Ski Classics Final distributes ¤124.000 (28/03/2012)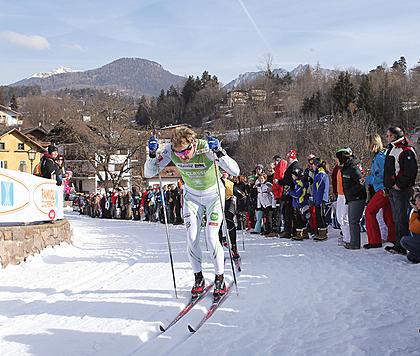 On Saturday the 31st of March the world´s best long distance skiers comes to the Ski Classics Final in Vålådalen, Sweden, for the final battle of Ski Classics 2012.
Euro 124.000 will be distributed in prize money, of which Euro 110.000 is for Ski Classics overall, and Euro 14.000 for the results in the final event.
Will Stanislav Rezac defend his title from Ski CLassics 2011? Will Jenny Hansson, at her home turf, grab her first Ski CLassics Champion title? Will Team Xtra Personell hold the distance to Team Exspirit?
Questions will be answered on Saturday!
Ski Classics Final
Venue: Vålådalen, Jämtland, Sweden
Start time: CET 0800
Distance: 50+ km
Prize Ceremony: CET 1200
The event will be TV produced as a 52 minutes highlight to the 15 countries below
SVT Sweden
TV2 Norway
TV2 Sport Denmark
MTV3 Finland
DigiSport Hungary
Nova Greece
SPTV - Croatia
Sport Plus France
Rogers Sports Net Canada
Laola1.tv - Germany, Switzerland and Austria
KZ Sport1 Kazakhstan
PCTV Mexico
EBU – News
The event will also be broadcasted at www.skiclassics.com.
Media interested in attending please contact Alexandra Backlund +46701907880
MARCIALONGA, Loc. Stalimen, 4 - 38037 Predazzo (Tn) Italy, Ph. +39.0462.501110 | Fax. +39.0462.501120 | P.Iva 01344240229 | @contatti | impressum
Iscrizione presso l'ufficio del Registro delle Imprese di TRENTO n.131497 del 15/11/1991 | Cap. Soc. versato risultante dall'ultimo bilancio: €3201,99
All rights about any content of this website reserved © Marcialonga, Reproduction prohibited without express permission.
Graphic design and development:
Juniper Extensible Solutions