MARCIALONGA CYCLING CRAFT: just the short course (25/05/2012)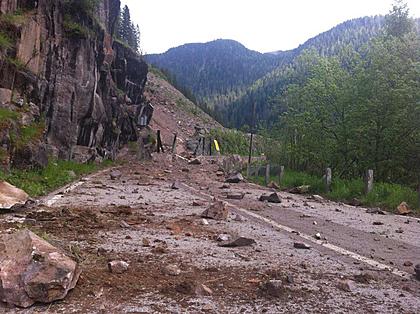 Due to a massive landslide of stones along the Passo Rolle road, at the km 120 of the Marcialonga Craft cycling race, the Autonomous Province of Trento has decided today, for security issues, to close completely that part of the road.
This forces the organising committee to cancel the long course of 135 km and to concentrate all services on the 80 km course that will regularly take place next Sunday.
We apologize for this sudden change of plans.
The Marcialonga Organising Committee
« Back to previous page
MARCIALONGA, Loc. Stalimen, 4 - 38037 Predazzo (Tn) Italy, Ph. +39.0462.501110 | Fax. +39.0462.501120 | P.Iva 01344240229 | @contatti | impressum
Iscrizione presso l'ufficio del Registro delle Imprese di TRENTO n.131497 del 15/11/1991 | Cap. Soc. versato risultante dall'ultimo bilancio: €3201,99
All rights about any content of this website reserved © Marcialonga, Reproduction prohibited without express permission.
Graphic design and development:
Juniper Extensible Solutions