A new cooperation to spread worldwide the popular cross country ski races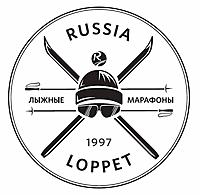 Cross-country skiing is a sport suitable for everyone and accessible at any age. It is also safe, not traumatising and obviously healthy for well-being. It is an activity to do in beautiful and unspoiled natural places, away from confusion and cities, an ideal discipline that can become a real passion for those who start to practice it, stimulating also the participation in competitions such as the Marcialonga. For Marcialonga the cross-country skiing has always been a mass event, opened to thousands of lovers who practice it as a pastime but who can find also personal satisfaction in competing.
The Marcialonga of Fiemme and Fassa is one of the founding members of the Worldloppet Ski Federation, a circuit founded in 1978 with the aim of promoting the cross-country skiing discipline throughout the various popular competitions of long distances.
Following the same philosophy of an international promotion of cross-country skiing, Marcialonga has started an important partnership with Russialoppet, the Federation founded in 1997 by the organisers of the biggest events in Russia. Starting from 2018 the Marcialonga will be proud member of this circuit.