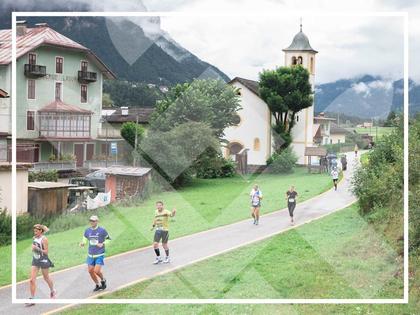 The real summer finally surrounds us and during these long days we can breathe the right atmosphere to stretch the legs and revive the spirit with a regenerate run, without be worried of weather conditions. The season of running competitions continues towards Marcialonga Coop event, the running race scheduled on September 1st which will bring athletes through the extraordinary villages of Val di Fiemme and Val di Fassa, from the Start in the center of Moena to the Finish, after 26 k, in Cavalese (have a look at the track»).
Don't miss the opportunity to register at the price of 30 € until Thursday, June 27th! (REGISTER HERE»). From June 28th it will still be possible to make the enrollments at the price of 35€, while registration on the day before the race, both online or at the race office, will cost 40€. Considering the big success of the last few years, the team relay will take place once more, sharing a running day and a lot of fun with friends, running not only for yourselves but also for other people. This format, indeed, will be connected to some charity association to whom part of the registration amount will be donated. Entry forms and other details will be published in July.
A rich program full of appointments, as always, dedicated to running and health together with an innovative EXPO area and events for people of each age group. Renewed and exciting contest await for all the runners, who will receive an interesting gadget… stay tuned for other news!
back to list