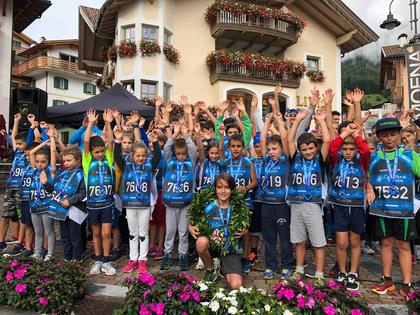 Only 8 days left to the start of the 17th Marcialonga Coop and this year as well there are lots of appointments to enrich the running weekend in Val di di Fiemme and Val di Fassa.
To open the weekend on Saturday the Warm up run, together with Karen Pozzi, MarcialonGirl Ambassador running and Elisa – passionate "Marcialonghista". The start is at 11:00 at the Teatro Navalge and to lead the girls and the runners will be a very special guest: Cristian Zorzi, Olympic athlete, born and raised in Moena.
The afternoon is dedicated to the children: from 3.00 pm in Piaz de Sotegrava, animation and games with "Associazione Bambi" and at 3.30 pm the Baby Dance will start, to warm up for the Minirunning.
At 5 pm the Minirunning event will start, whereas at 6 pm Sport Senza Frontiere awaits you all for the charity aperitivo at Teatro Navalge.
On Sunday the START of the 17th Marcialonga Coop will be at 9.30, followed by the first leg of the charity relay.
back to list