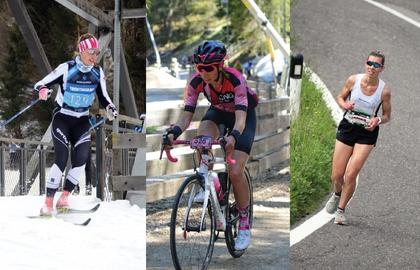 THE MARCIALONGA COMBINED EVENT RENOVATES IN 2020
Two different projects for those who run alone or in team

MARCIALONGA SUPERSTAR CLUB
The single combined event renovates, turning into a special club dedicated to its aficionados that take part to the 3 events in one or more years. With this action, people can participate to the races within 3 years and you can also take part to the "short-races" Marcialonga Light and the 80km Marcialonga Craft.
All the members will enjoy exclusive benefits as the insertion of their name on the Hall of Fame"Marcialonga Superstar Club", with the dedicated pins, an invitation to the reserved Cocktail Party, discounts, promotions but also a dedicated pre-sale for the Marcialonga events.
You can enter the club on different levels according to the length of the races completed and the years you needed to complete them. For each level there will be extra prizes, for example the grid advancement in one or all the races for the following year and a personalised diploma. There have never been so many reasons to experience Marcialonga!
GOLD MEMBER – 3 LONG RACES IN 1 YEAR
SILVER MEMBER - 3 RACES IN 1 YEAR
BRONZE MEMBER - 3 LONG RACES IN 3 YEARS
ORDINARY MEMBER - 3 RACERS IN 3 YEARS
MARCIALONGA COMBINED EVENT BY CRAFT
3 EVENTS TO FACE IN A TEAM
Whether the Marcialonga combined event for single athletes will have a new face starting from 2020 turning into a kind of club, the combined event dedicated to the teams will continue its story as Marcialonga Craft, but there is some news too. The distances to face the challenge remain the long ones, 70km on skis, 135 by bike and 26 running but the team, still formed by 3 athletes, will have to have at least one woman, in order to make the competition event more engaging.
The form to participate to the combined event is already online, but you need to hurry up, as the team has to be registered before January 23rd, 2020. There is nothing left but involving your sport friends in a new Marcialonga Adventure!
back to list