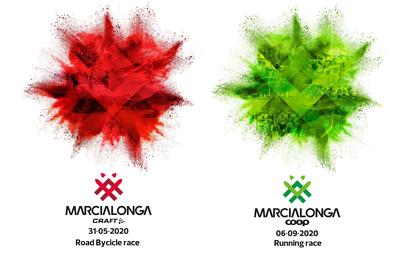 5€ DISCOUNT FOR THE NEXT MARCIALONGA EVENTS
Marcialonga celebrates Valentine's day and offers 5€ discount on the entry fee of Marcialonga Craft (31 May 2020) and Marcialonga Coop (6 September 2020) . The discount is valid from 12th until 15th February 2020.
To get the discount, you have to use the promotional code MARCIALONGA-LOVE at the time of payment.
ENTER MARCIALONGA CYCLING CRAFT -->
ENTER MARCIALONGA RUNNING COOP -->
IT IS THE NEW CLUB FOR MARCIALONGA RACERS

For athletes who have already taken part in Marcialonga xc-skiing 2020 (70 or 45 k) and wish to try also the Marcialonga road cycling race (135 or 80 k) and the running race of September, there is the possibility to become a member of the new MARCIALONGA SUPERSTAR CLUB and obtain special benefits.
Yes, it is true! Also covering the minor distances of the skiing and cycling races you can be a member. And you can get the title also if you complete the races within three years.
MARCIALONGA SUPERSTAR CLUB -->
back to list