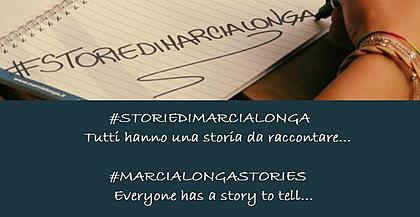 Every Thursday we are telling you the incredible memories of the Senators of Marcialonga MLLEGENDS, the ten skiers who took part in the legendary Italian skiing-marathon every single edition since 1971. Marcialonga has brought to life many stories: some of them are particular, others are funny or exciting. Above all, they are unique and special stories, highly worth to be told.

Now it is your time to share with us your experience.
Write down your adventure, post it on your Facebook with #marcialongastories together with a photothat can visually describe your story. If you do not use the social networks, mail your story to info@marcialonga.it.
All the tales will be published on a special the website #MARCIALONGASTORIES and on all our social channels with the official ashtag in common.
No matter the type of text, the length or the language: everybody is invited to post and welcomed. It is not important wether you partecipate in Marcialonga Skiing, Cycling or Running and wether you are an athlet, a spectator or a fan: if you can say "I was there", then you have for sure something valuable totell.
What are you waiting for? Free your writing spirit and share with us your memories.

MARCIALONGA: MANY STORIES...YOUR STORY! #MARCIALONGASTORIES
back to list