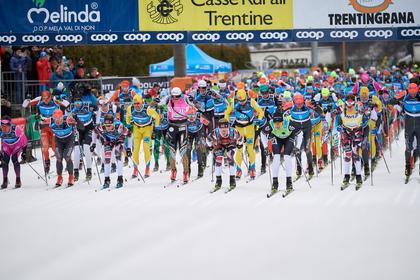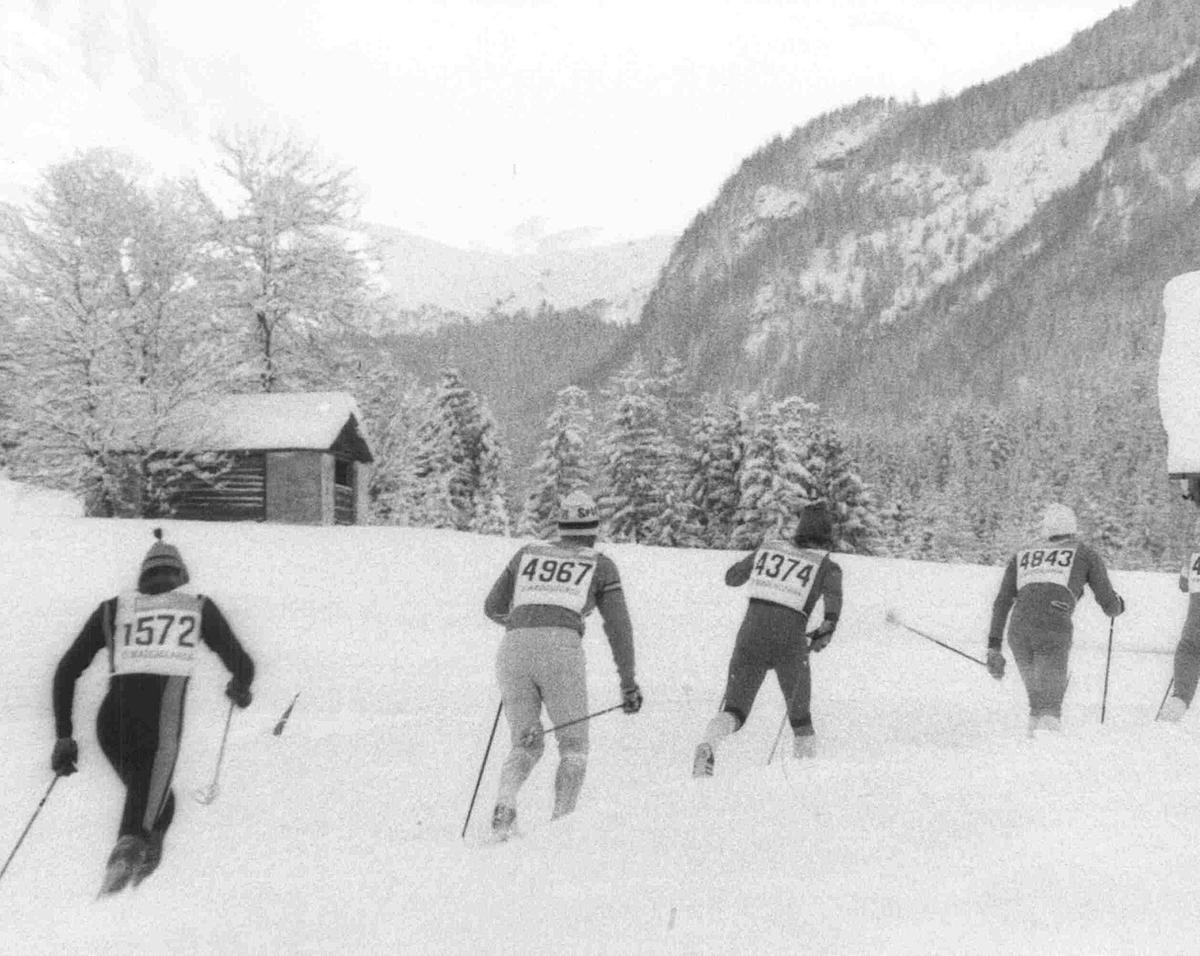 WHAT ARE WE TALKING ABOUT?
The Queen of Italian skiing Granfondo and two consecutive times "Best Event of the year" of "Visma Ski Classic" circuit: 70 k or 45 k in Val di Fiemme and Val di Fassa, mountain areas just under the majestic Dolomites, which make Trentino region one of the most attractive places in Europe to spend an holiday. A Story of sport and tradition that survives for 46 years involving everybody from 0 to 100 with different events… make your registration and write with us the next chapters.
THE COURSE
The course offers two different lengths: the classic race of 70 k which from Moena brings athletes to Cavalese center, after the iconic Cascata climb, or the Light version with the finish line in Predazzo after 45 k. The slope leads skiers through the villages of the valleys, discovering unique and suggestive views, with the company of Avisio river and the support of many spectators cheering for more than 7000 participants. LOOK AT THE COURSE >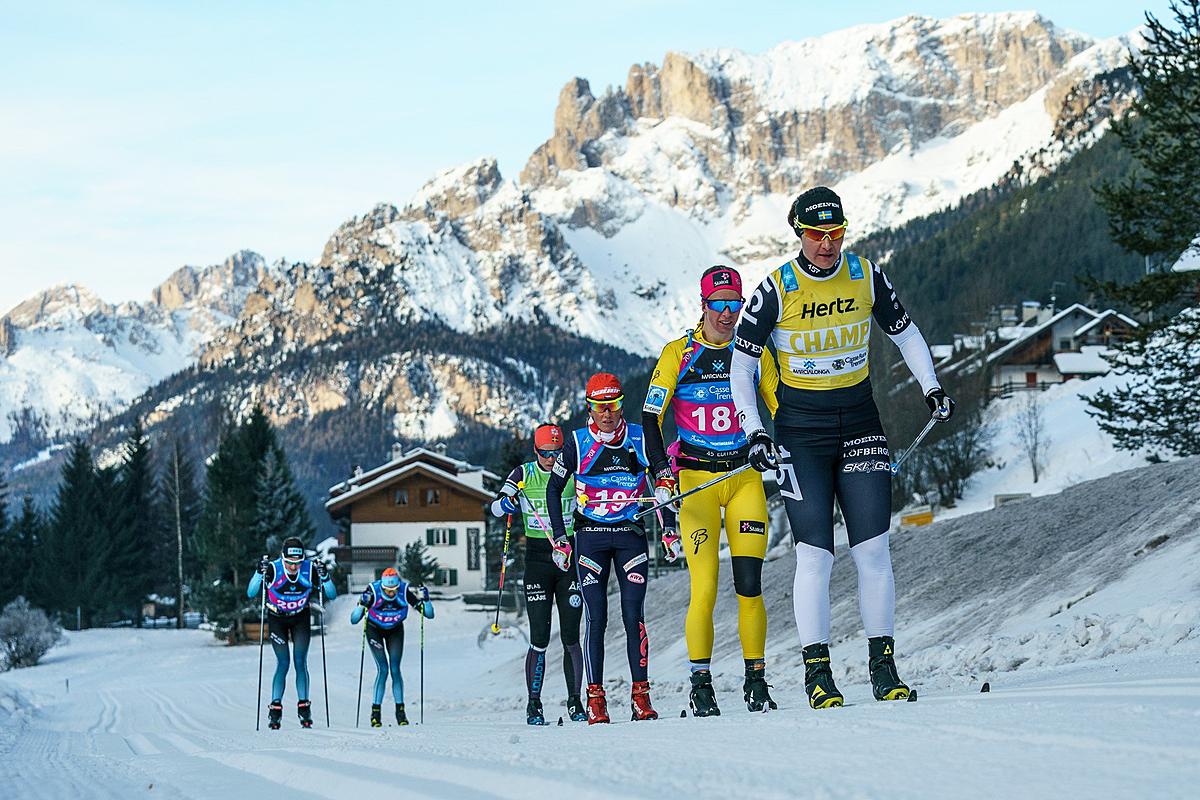 A WEEKEND FULL OF EVENTS FOR EVERYBODY
A rich program, as tradition wants, characterizes the last weekend of January with many purposes for each age group. It will be opened on Friday with Marcialonga Baby, a non-competitive event with protagonist who makes the first steps on the skis. Saturday is dedicated to kids from 6 to 12 years old with Minimarcialonga on the schedule and boys and girls till 20 y.o. who try cross-country skiing thanks to Marcialonga Young. The same day is also the turn of Marcialonga Stars, a sport and charity mix that allows LILT (Italian association against cancer) an important fundraising. At the end, in order not to forget the beginning of Marcialonga, it will take place the 7th edition of Marcialonga Story, a real parade with many skiers using the old equipment of the discipline prior to 1976, which is able to attract passionate and spectators catapulting them all into the past of cross-country skiing. LOOK AT THE PROGRAM >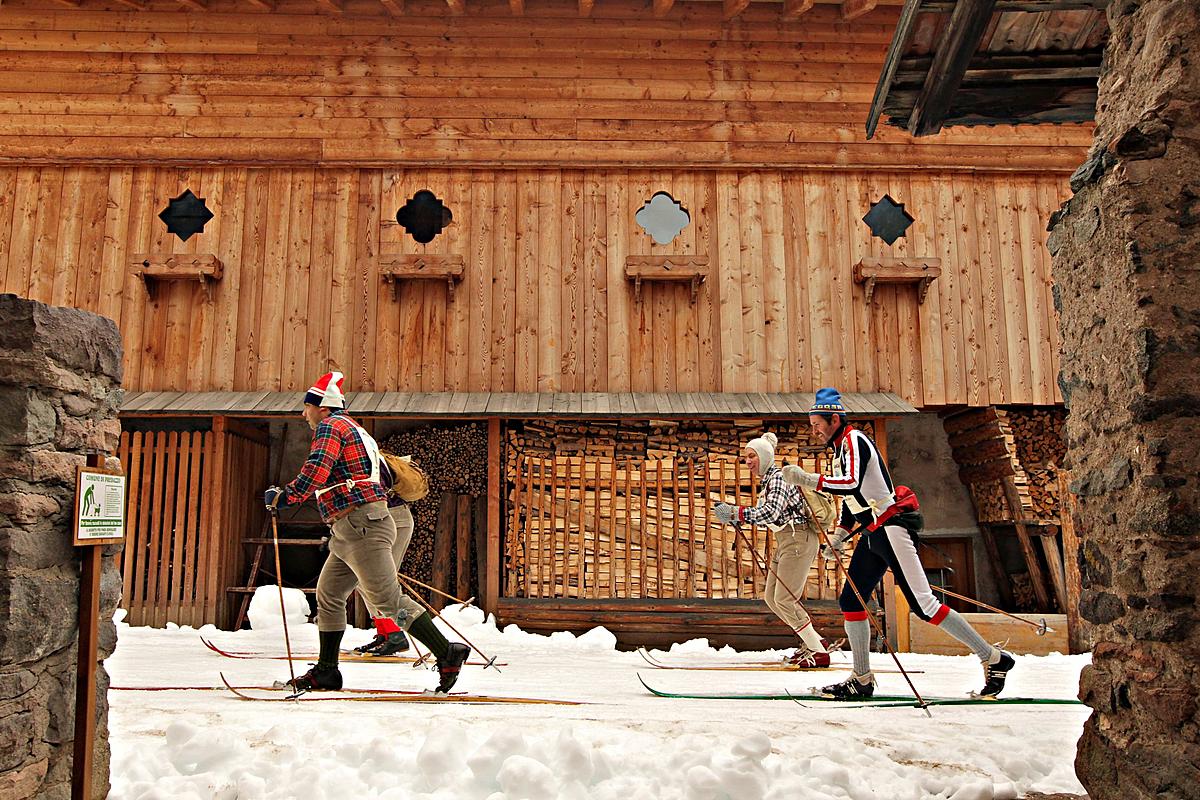 NOT JUST CROSS-COUNTRY SKIING
Together with the two other challenges of Marcialonga, Marcialonga Cycling Craft and Marcialonga Running Coop are essential stages to enter the Marcialonga Superstar Club, the renewed format of the Marcialonga Combined rewarding athletes, that face all the three disciplines both individually or in a team, with special benefits.
AN EVENT THAT INVOLVES THE SOCIETY
It is not a simple event or a weekend of party, but culture, present in all the society's corners, is at the center captivating everyone, from small kids to teachers as well as retired and workers of all genders and ages. There are more than 1300 volunteers that year after year take part with passion and dedication at Marcialonga events, and thanks to them what happens is possible. Marcialonga is a opportunity to meet each other and spend time together, an occasion where people from the two valleys, different and sometimes rivals, leave their own pride staying united to create a big event.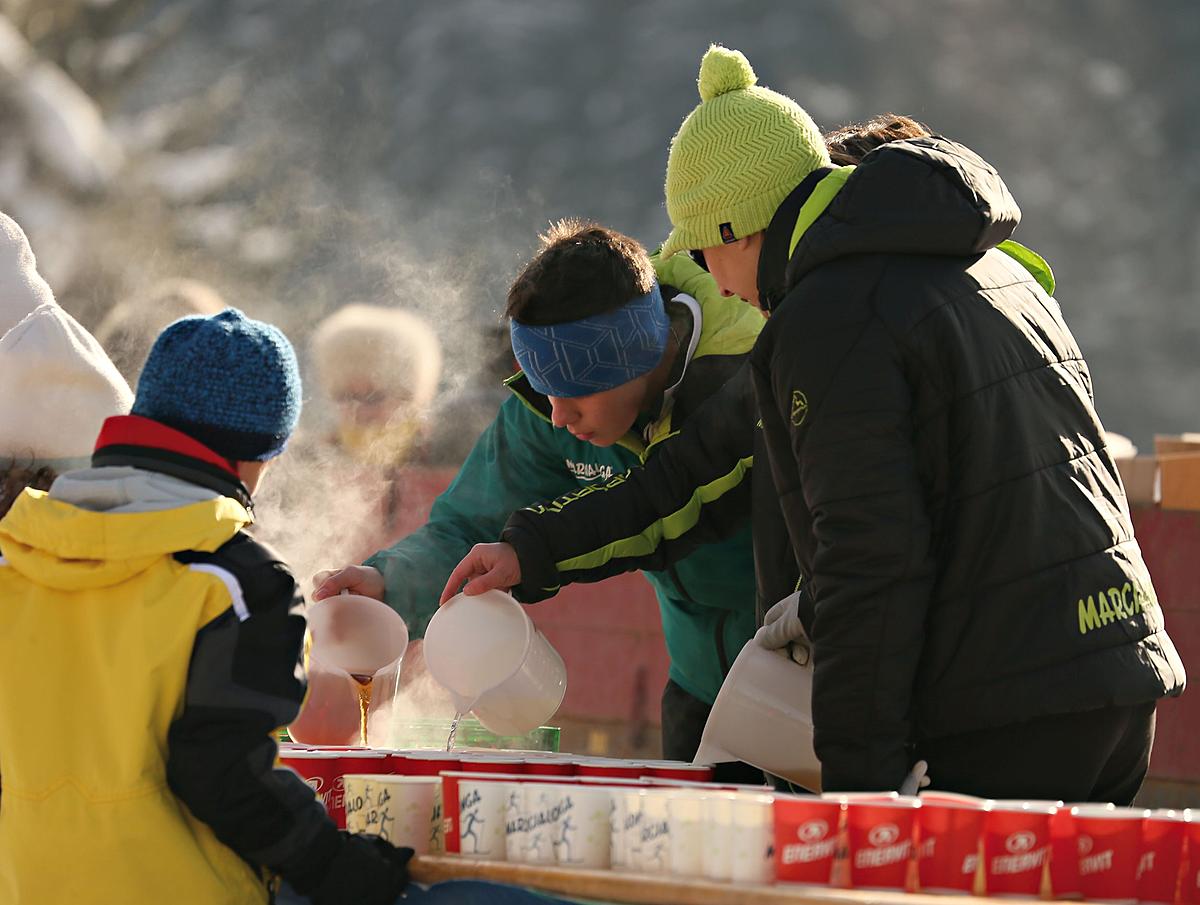 back to list