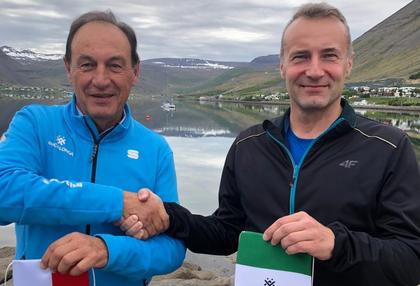 Marcialonga and Bieg Piastow together in 2020
This year the theme chosen to embed all the actions and events is: "Marcialonga is connection". It is in the name of this special attribute that the Marcialonga O.C. paved the path to the twining with another international Worldloppet race, the Polish Ski Marathon Bieg Piastow.
This partnership should be the start of a friendship that should help connect not only the races, but above all the skiers and encourage them to travel around the world for this common passion for xc-skiing.
On Tuesday, 29th October, the Marcialonga delegation will travel to Poland, where they will have a press conference together with the Bieg Piastow Federation to present their races and the special relationship that started this year. Keep tuned on our channels, as there are surprises waiting for the Polish and also the Italian skiers that will be announced soon...
You want to know what Bieg Piastow is? Click here to discover more>
back to list