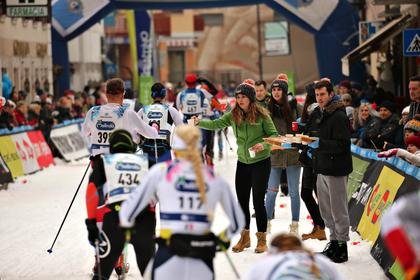 This year the news at Marcialonga are really many...and the last that we are revealing regards the chance to have the personalized video of your race, as memory of this experience!

If you took part to the 70 km or 45 km of Marcialonga 2020 and would like to have a sensational souvenir of your amazing race, we can deliver. this in cooperation with Russialoppet. You will love sharing your triumph with your friends!

Our partner set cameras along the Moena-Cavalese race course to make an HD-video for each Marcialonga participant. Now you can order your personally tailored video! Your HD-quality highlight reel, sets the stage with you as the main character!

Have a look at the video of Petter Northug, of the Moto GP champion and Trentino Ambassador Marco Melandri ...your video will be exactly like this, but the protagonist is going to be you!
In order to get the video you just need to:

1. Go to www.MySportFilm.com and look for your name or bib in the dedicated space
2. Select the option you prefer (the video costs 25€, further options are available on the website)
3. Check out and...after 3 days time (based on current demand), you will receive an email with a link to download your personalized video.

Please note, advanced AI software will be used to build the baseline of your video. The final version will be reviewed and customized with your comments by a skilled professional to ensure the highest quality of your highlight reel. The best part of this opportunity is that EVERY ATHLETE, first, last and everyone in between can get the video (even if you didn't finish the race, though your video may be a little shorter). If you have any questions, please inquire at edit@mysportfilm.com
back to list