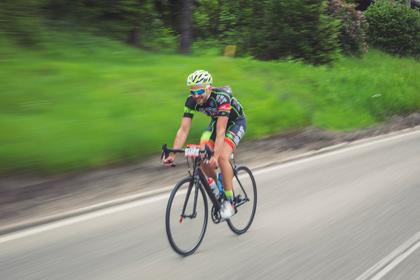 We are less than a month far away from Marcialonga Craft and Fiemme and Fassa valley are working hard to host all the athletes. With or without sun, Marcialonga is getting ready for each circumstance in order to guarantee a perfect race for both who will face the 80 k and 2448 mt of elevation gain and riders that will choose for the Gran Fondo of 135 k and 3900 mt of difference in height.
This year there will be one more time the possibility to benefit from the "changing bag", to deliver at the start in Predazzo with a warm and dry replacement which will wait for participants at the jumping hills of Predazzo. At this point, who will decide to ride all the 135 k can change in a covered place and finish the Dolomite's race with no worries.
A breath-taking course awaits the athletes in Val di Fiemme and Val di Fassa, just one day after the passage of the 20th stage of Giro d' Italia pro race, scheduled on Saturday, June 1st. The long-standing Marcialonga organization is an High standard guarantee with the main focus on security of participants. The crossroads will be controlled with the collaboration of police forces and numerous volunteers – a distinctive trait and traction power of Marcialonga events. Well supplied refreshments in strategic points and technical and health assistance along the entire course, will facilitate the global well-being of riders during the race. Once the finish line will be crossed, many services will be available: it is possible to find a bike safekeeping and relax with a regenerate massage or head to the pasta party for the recovery. It will be possible to enjoy the lunch together with a friend or relative, thanks to two lunch coupons for each competitor (people who suffer from celiac disease have to make a request to info@marcialonga.it within Monday, May 27Th).
Little consideration that will make participants feel important giving them the chance to be the real protagonists: who will register within Sunday, May 12th, will find his/her name on the race number. In the end, also for this edition will be possible to order the finisher t-shirt at the Expo Marcialonga stand: a unique and personalized memory "gift" which reports the own race experience, with race time and kilometers ridden printed.
A special mention goes to the amazing goodie bag offered by Marcialonga and its generous sponsors. Together with the beautiful Craft Sportswear waistcoat there will be Felicetti pasta, Trentingrana cheese, Enervit bar and canteen, Sorgenia discount coupon, to better face the race!
back to list