Try to beat Peter Lanziner

Peter Lanziner has participated twice in the Marcialonga Running Coop, gaining a great third place in 2015 and the fifth place last year, first Italian racer at the finish line.
WHAT IS THE CHALLENGE ABOUT?
Peter challenges you to beat his 2016 time of 4:17 on a 1K track along the Cavalese climb, at next Marcialonga Running Coop. The name of the course segment is Marcialonga Running Challenge. All the times recorded on this segment reporting the date 3 September 2017, uploaded on Strava within two days from the race, will be taken into consideration.
WHAT DO YOU WIN?
All those who during the race beat Peter's 2016 time, plus another racer who will be drawn among all the participants in the challenge, will get the free entry in Marcialonga Running Coop 2018.
SHARE WITH US YOUR EMOTIONS!
Use the official hashtag #marcialonga and share with us your performance and emotions during the race!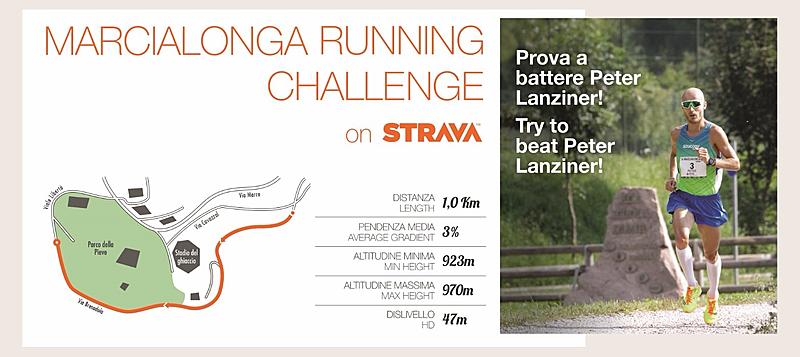 back to list