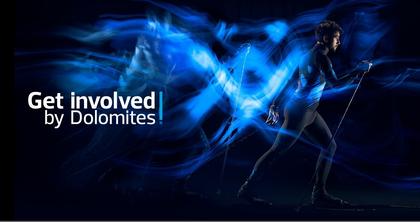 One year ago, Marcialonga took the decision to change its image, starting with a new logo. With this project Marcialonga did not want to change its identity but to define it, refresh it and give an important message: Marcialonga is not only a sport race but it is also a brand.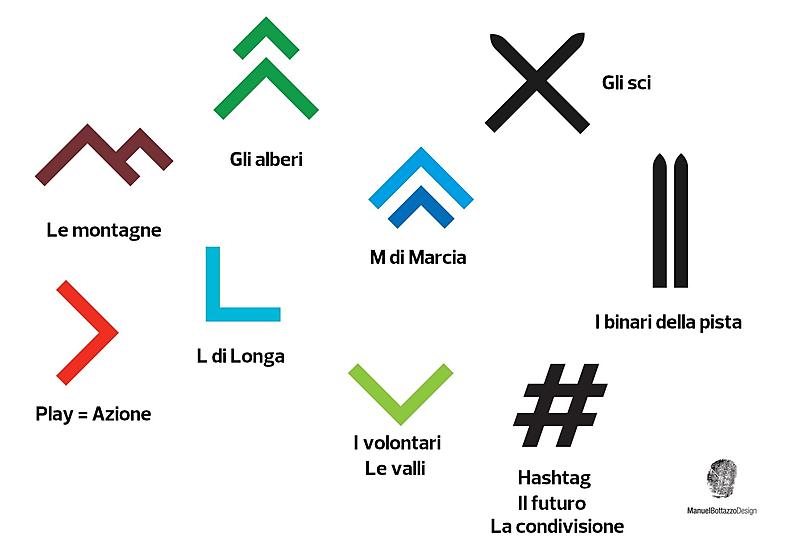 The new logo allowed us to bring out our values and the elements that are important for us: the territory (Val di Fiemme and Val di Fassa - Trentino – Italy) with its tradition, its culture, its natural beauties. The Dolomites, Unesco World Heritage. The woods, the nature. The love for our mountains. The engagement of people, who are involved, as volunteers, with passion and commitment. The incitement to play sport. The sharing of a passion. The future and the new languages. The cross-country skiing, the skis, the track: where everything started.
The advertising campaign of last year represented three pure bodies, in the essential athletic gesture, merged into the new logo.
In the 2019 campaign, the athletes are more active and dynamic. They have been represented in an explosive pose, with colourful trails drawing the logo. The protagonist is the participant, together with the message GET INVOLVED by Marcialonga and with one of the most extraordinary spectacles of the nature: the Dolomites.

Marcialonga has changed its image but not its ideal. We continue to connect past, present and future; maybe this is the secret to be loved for more than 40 years.

We remind you the appointments 2019:
46th Marcialonga - cross country ski race - 27.01.2019 > VISIT THE PAGE
13th Marcialonga Craft - Road bycicle Granfondo - 30.06.2019 > VISIT THE PAGE
17th Marcialonga Coop - Running race - 01.09.2019 > VISIT THE PAGE
back to list