A new logo and the campaign GetInvolved_

by Manuel Bottazzo, Graphic Designer
The approach to changing a rooted logo that demonstrated being a winning logo for more than 45 years, must be a surgical, reasoned, scientific approach, but always seasoned by the creative genius.
Everything started from the desire for minimalism, cleansing and will that the new logo should have a great impact. And so an attentive observation process of Marcialonga begun, its history, pictures, videos, the valleys, its values, the mountains, the passion that animates these people who dedicate a whole year to these events, but above all the ambitions, the future of Marcialonga. Having passed this mountain away, you must think about how the logo will live, you have to imagine everything that it will be: in clothing, in its habitat, in the web and in the heart of those who love this symbol.
The result is straight lines with perfect angles, rigorous, solid, simple ... but full of meanings.
The advertising campaign represents three pure bodies, in the essential athletic gesture, merged into the new logo, with the new claim: GET INVOLVED, or be part of, challenge yourself ... enter the world of the new Marcialonga.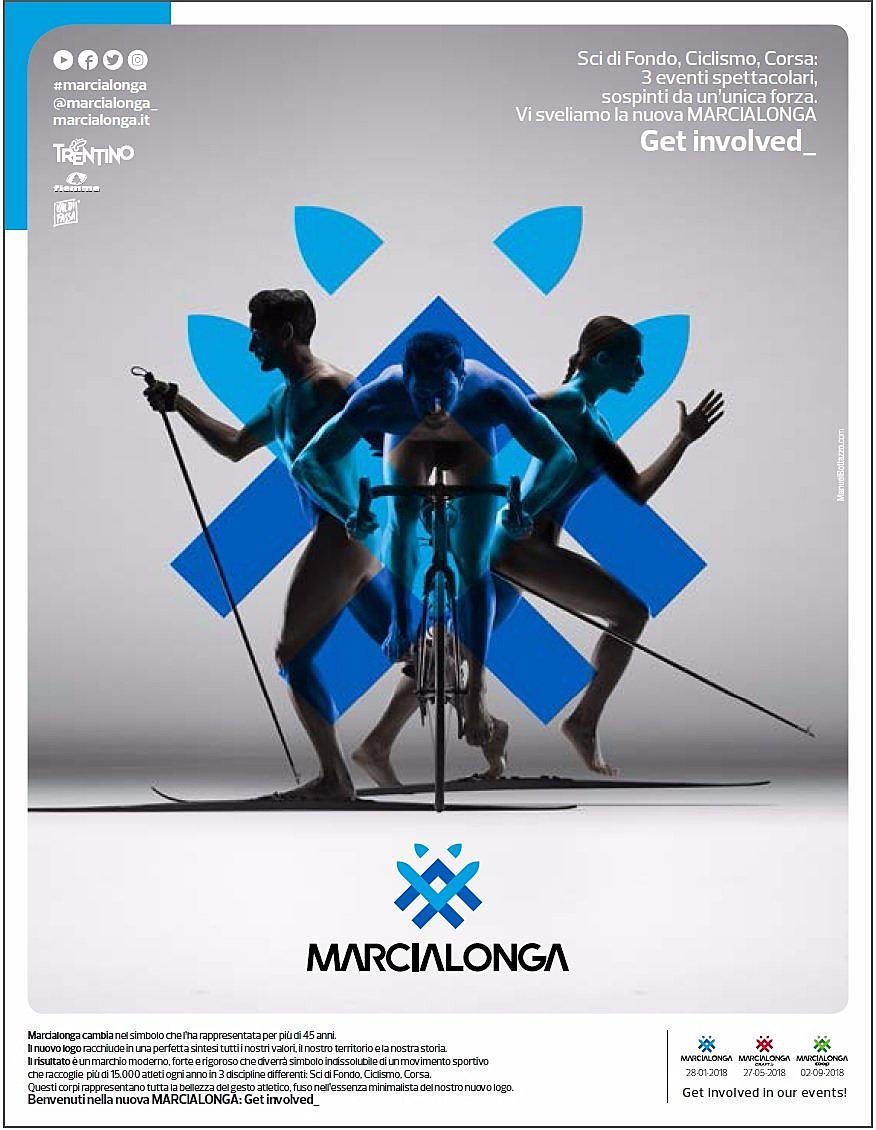 back to list