Marcialonga means tradition in the Italian and international ski field and 50 years of events, nevertheless the Organising Committee is always open to new ideas especially if thrilling and original. Marcialonga Super Sprint is a sprint race with qualifications that will take place on Friday, January 24th on the famous final 100 m in Viale Mendini, right in the centre of Cavalese.
This race is part of the World Sprint Series circuit that counts six races in Europe: Östersund, Dresden, Val di Fiemme, Bayern with the König Ludwig Lauf, Russia and Norway.
Some of the biggest male and female world sprint specialists are awaited at the races, where athletes like Johannes Klaebo and Emanuele Becchis commented the new format positively. A competition that guarantees adrenaline and turn of events that will enrich further the Marcialonga weekend giving all the people on spot to assist at this unique and enthusiastic event.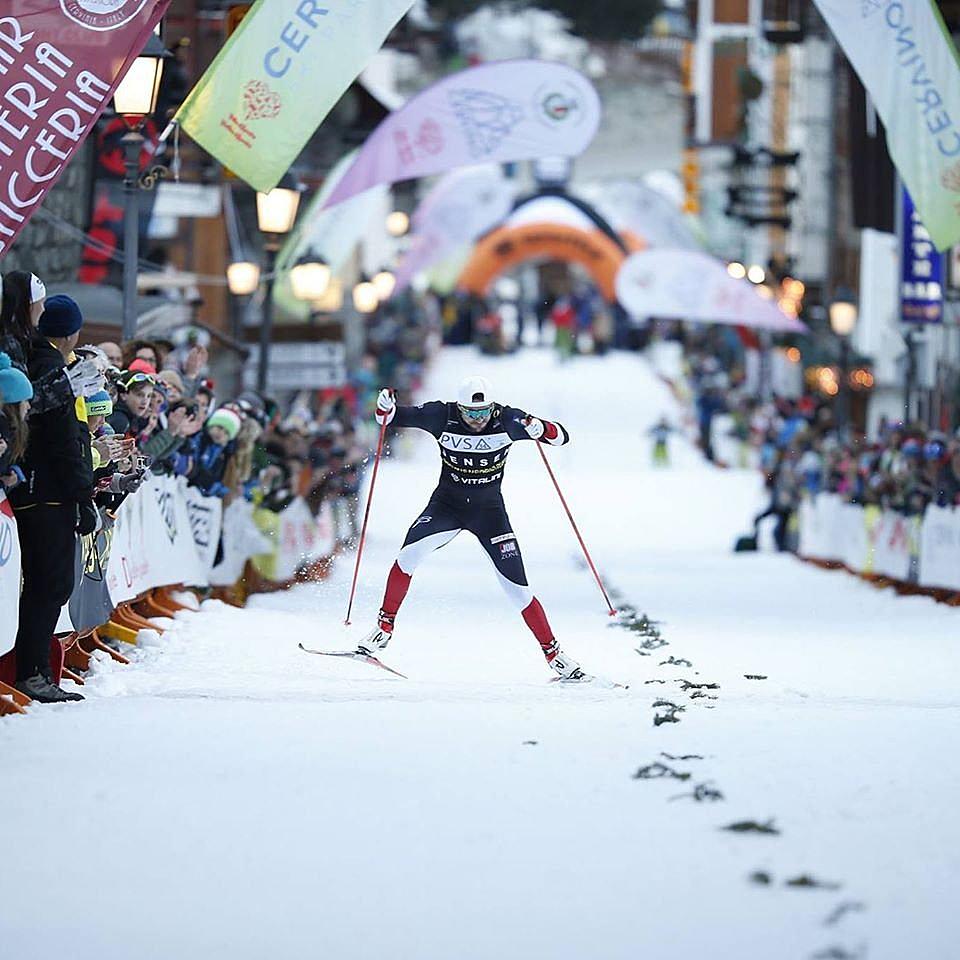 THE WEEK OF MARCIALONGA:
Choose your event!
Marcialonga created a special mix of events, from Friday to Sunday, to involve as many people as possible and get everyone into cross-country ski in the unique and wonderful scenery of Fiemme and Fassa valleys.
MARCIALONGA & EMANUELE BECCHIS: DISCOVER THE SUPERSPRINT!
Episode 1. Get to know Emanuele Becchis