The license to ride the course out of the race
...take a ride...
...on the roads of dolomites...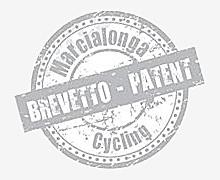 this is the spirit to face the 135 km of the marcialonga cycling craft course, outside the athletic competition. from june until september there is the possibility to get the patent, having the time to look around and maybe taking advantage of a coffee or a brunch and enjoy, with no rush, the beauty of nature.
Rules
the start is at the marcialonga office in predazzo, where you can take the book to collect the stamps.
the total length of the course is 135 km with the total climb of 3.279 mt and must be done within one day.
there are 5 check points where you must put the validation stamp on the patent.
the arrival point is at the marcialonga office where stamps are checked and the diploma issued, together with special prizes.
the marcialonga cycling patent can be purchased from june to september.
all the cyclists who complete the patent get a discount € 5,00 on the registration fee and the opportunity to be moved forward of one gate in the following edition of the marcialonga cycling craft.
each participant declares to be aware of and respect the highway code. marcialonga is not responsible for any damage or accident caused or suffered by the participant during the trial.
Map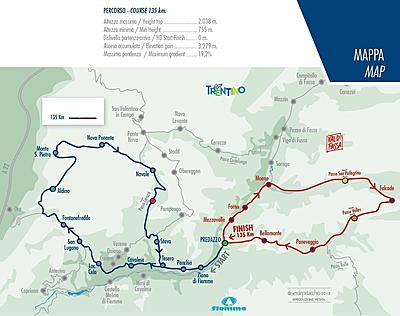 Profile

Stamp points:
Cafe' Rstorante Ploner – Aldino (BZ)
Albergo Dolomiti – Lavazè Pass (TN)
Latemar Stube – Predazzo (TN)
Hotel Cristallo – San Pellegrino Pass (TN)
Capanna Passo Valles – Valles Pass (TN)