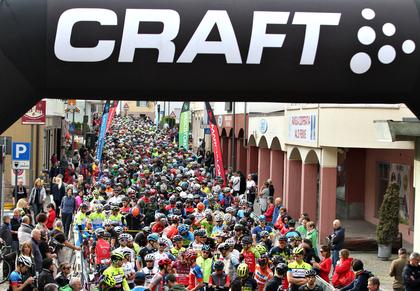 13th Marcialonga Cycling Craft on June 2nd in Val di Fiemme and Val di Fassa
Medium distance of 80 k and a difference in height of 2488 meters, Long distance of 135 k and 3900 meters of positive elevation
A new characteristic passage just next to "Carezza Lake"
Start in direction Val di Fassa and finish line in Predazzo. Registrations open at the price of 38 euro
The 46th edition of Marcialonga Ski is just ended, but it is already time to focus on the next Marcialonga step, the Marcialonga Cycling Craft scheduled on June 2nd, 2019. With a difference in height of 2488 meters for the medium distance of 80 k and 3900 meters for the long one of 135 k, Marcialonga Craft is renovated with a partial revolution, but there will be no changes for what concern the organizational aspect which is appreciated all over the world. Predazzo will represent the headquarters again, where Expo and entertainment take place before the official start of the 13th edition of the race. Some confirmation and many news for this event, with the route starting towards Val di Fassa instead of Val di Fiemme on the way to… the Dolomites! After the turn in Vigo di Fassa it follows in direction of Passo Costalunga and Carezza lake, the magic and beauty of whom are known all over the world, which is fitted between fir trees at the bottom of Latemar mountain range. After a hard climb there is immediately an exciting downhill throughout local villages, just before facing the iconic Passo di Pampeago, an enormeous ride following the Giro d'Italia pro riders exploits, which is a must in order to make history. Another fast road to Predazzo will bring athletes to take the prophetic decision: stop at the medium distance or continue with the long course?
In the second case, there is a new passage in Moena and the ascent of Passo San Pellegrino – the venerated training mountain of Vincenzo Nibali, winner of all the big Grand Tours: Le Tour de France, Giro d'Italia and Vuelta a Espana – a symbolic point also because of the Great War. From Trentino Region to Veneto you will face the climb of Passo Valles in proximity of the marvellous Pale di san Martino. The century-old trees of Parco Naturale di Paneveggio are associated with the final ride with athletes descending for the last time to Predazzo, where the finish line will wait for them as usual. Among the big number of changes, we have to mention that Marcialonga Cycling Craft enters in "Prestigio" Challenge, the most important circuit of the Italian Granfondo. The Organizing Committee isn't over yet: on Saturday, June 1st, Giro d'Italia cycling race will visit these valleys, there are going many surprises… Stay tuned! Enrollments are open at the price of 38 euro until April 4th.
© Newspower
back to list