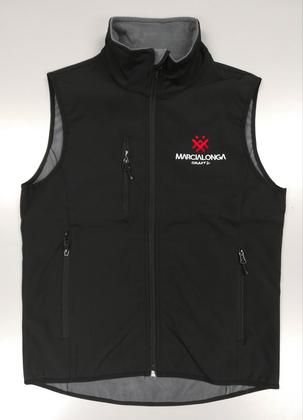 13th Marcialonga Craft on June 2nd in Val di Fiemme and Val di Fassa
Start from Predazzo to face the medium and long distances
Registrations doubled in comparison to last year's Edition
Minicycling, a thrilling event for young athletes up to 16 years
Facing step by step the admirable Dolomites' climbs riding along the characteristic villages of Val di Fiemme and Val di Fassa, starting and finishing in Predazzo under the care of Marcialonga organising committee. With less than 100 days to go, Marcialonga Craft of June 2nd makes its coming out showing the goodie bag. Enthusiastic riders, who in a couple of months will show their abilities in the period between Marcialonga Skiing and Marcialonga Running, could gain a very useful technical gilet, comfortable and practical top use the whole year round, which is provided by Craft Sportswear to the participants of the 13th edition of Marcialonga Craft. All the people who were present at Cosmo Bike fair in Verona have already seen the prize of 2019, that will be given to all the athletes facing both the medium course of 80 k and 2488 mt. of difference in height or the long one of 135 k and 3900 mt. of positive elevation along the legendary Dolomites' Costalunga, Pampeago, San Pellegrino and Valles passes.
Registration's price is fixed at 38 euro until April 4th. C.E.O. of Marcialonga Davide Stoffie expresses satisfaction about this point: "We have doubled the number of enrolments compared to the same period last year, which means we are working well" Marcialonga products don't limit to the goodie back, there is also a modern line of design available, inspired by the new logo. In 2019, besides the men t-shirts it is presented a new woman collection with female's colors as well as a "kids limited edition" which are on selling at Marcialonga Office or online on www.marcialonga.it. Speaking about the young target, Marcialonga offers many initiatives for all the group ages, and Marcialonga Craft will continue this tradition with Minicycling dedicated to all the riders up to 16 years. Categories named "topolini", "pulcini", "baby", "cuccioli", "esordienti" and "allievi" will ride an obstacle course of 850 meters to repeat more times along the streets of Predazzo, without forgetting to wear always the protective helmet.
© Newspower
back to list