3D Map:
Map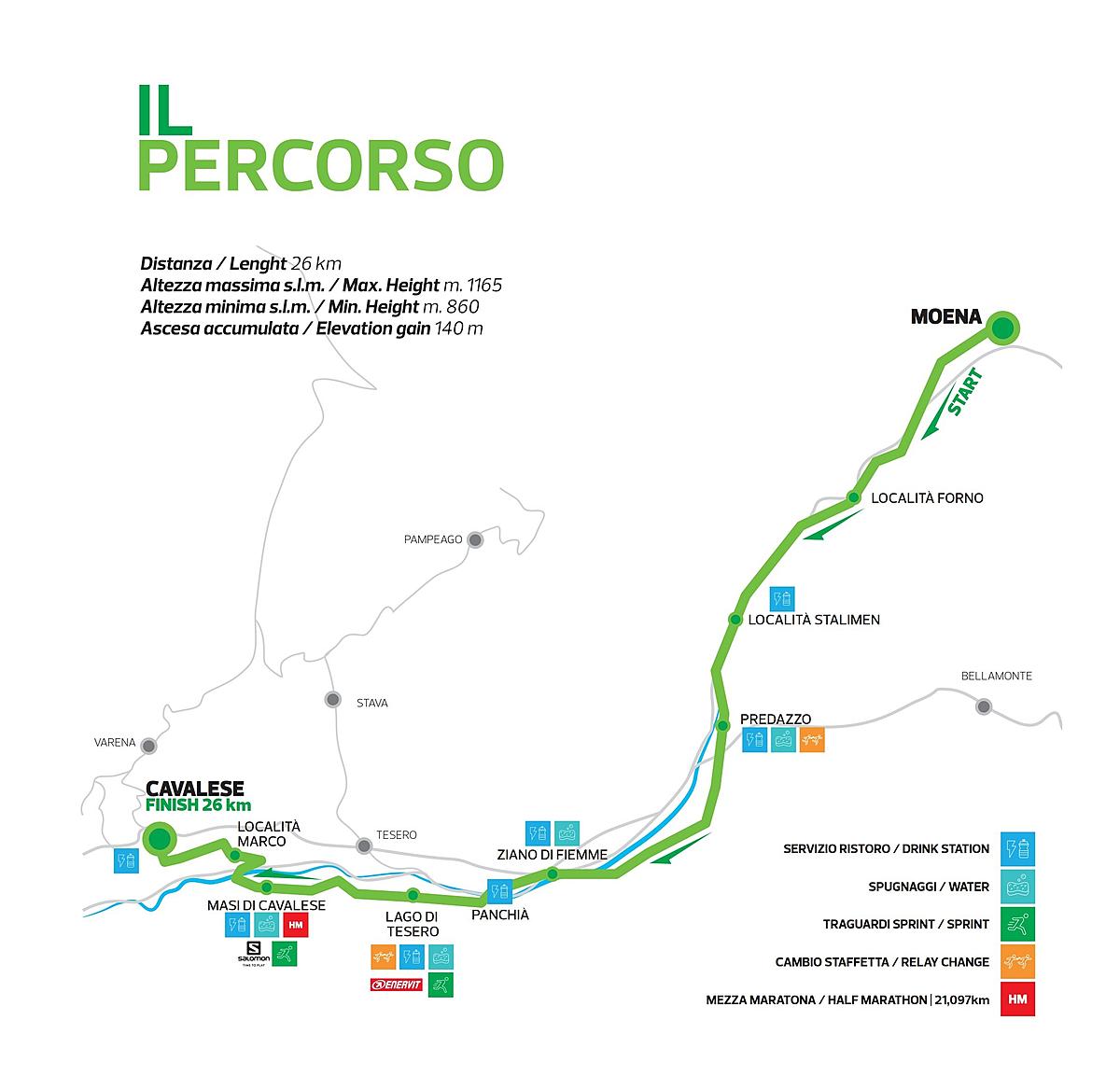 Profile

Features
Total Length: km 26,000
Max Height a.s.l. 1165 m
Min Height a.s.l. 860 m
Heigth Diffence start/finish -182 m
Total Climb 140 m
Altitude max difference 305 m
Trail 2000 m
Description
KM 0,000 - Start in Moena.
KM 4,000 - Hotel Valsorda in Forno.
KM 7,400 - Marcialonga headquarters in the ski jumping hill stadium.
KM 9,600 - Predazzo Main Square. Via Mazzini, Piazza Calderoni, Via Dante, Via Roma, Via Trento, Via Fiamme Gialle, Stretta Via Portela, Via Imana.
KM 14,600 - Ziano di Fiemme bridge over the river. Via Cascatelle, Via Roda, Via Verdi, Via Roma, Avisio side.
KM 16,100 - Panchià wood bridge over the river.
KM 18,000 - Lago di Tesero Cross-country ski stadium.
KM 21,097 - Masi di Cavalese Time checking of the Half Marathon. Via Chiesa, underpass of the main road.
KM 23,000 - Loc. Marco, Via Brenzoi crossroads.
KM 26,000 - Cavalese; . Via Guastaldo, Via Bresadola, Via Banco della Reson, Bus station, Via Libertà, Finish in Via F.lli Bronzetti.