3D Map:
The course of the 2020 edition will have slight changes to avoid the villages, so you will enjoy even more nature! The total lenght will be of 24 km

Map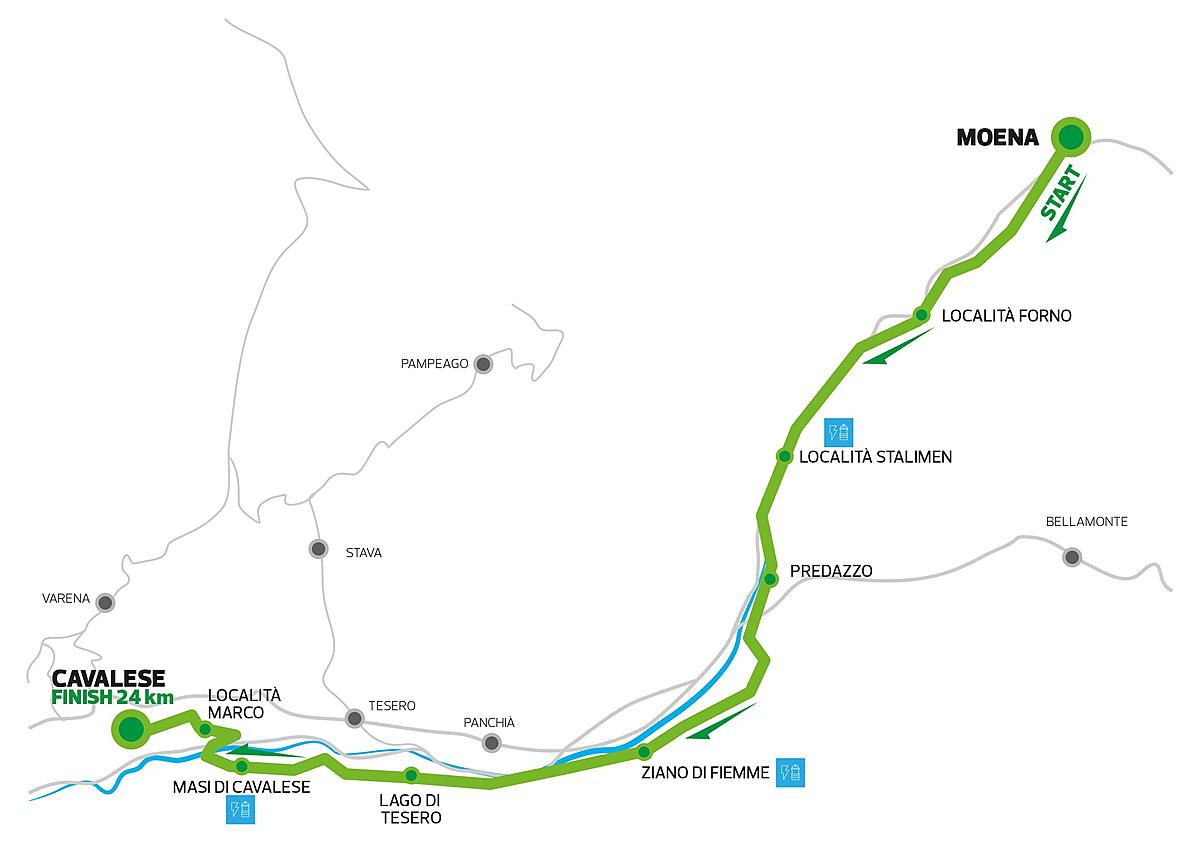 Altimetria

Features
Total Length: km 24,000
Max Height a.s.l. 1165 m
Min Height a.s.l. 860 m
Heigth Diffence start/finish -182 m
Total Climb 140 m
Altitude max difference 305 m
Trail 1000 m
Description
KM 0,000 - Start in Moena - Sports center
KM 3,000 - Hotel Valsorda in Forno.
KM 6,300 - Marcialonga headquarters in the ski jumping hill stadium.
KM 8,600 - Predazzo Coste bridge. From the bridge along the river, across Via Fiamme Gialle and back on the cycling route
KM 13,700 - Ziano di Fiemme, cycling route
KM 15,200 - Panchià wood bridge, cycling route
KM 17,000 - Lago di Tesero Cross-country ski stadium, cycling route
KM 21,097 - Masi di Cavalese Time checking of the Half Marathon. Start of the final climb.
KM 24,000 - Finish in Cavalese - at the "Pieve Park"
Changes from the past editions

On the maps, you can see in blue the old track and in red the new one.