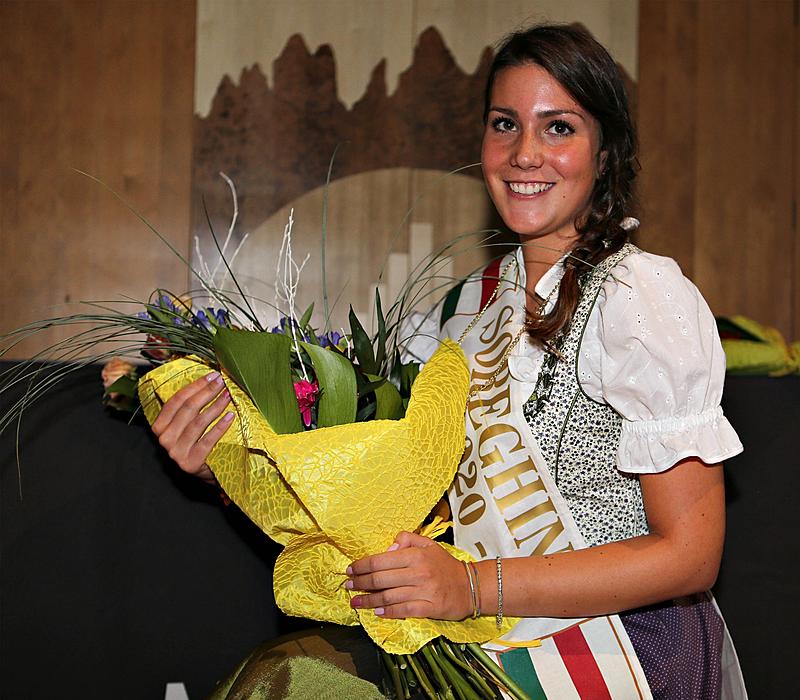 A new Soreghina is elected every year in July.
She is the ambassador of the Marcialonga in its three disciplines: cross-country skiing, running and cycling. She must be resident in Val di Fiemme or Val di Fassa, know foreign languages, be an extroverted and sporty person that wants to live a unique and unrepeatable experience.
Soreghina will represent MARCIALONGA and she will be present in the events related to it, such as press conferences and opening ceremony. She will have the honor of crowning the winners of the three races, starting with the Marcialonga Running Coop, continuing with the Marcialonga Skiing and concluding with the Marcialonga Cycling Craft.
Being Soreghina is an unforgettable experience, an opportunity to convey the spirit of our valleys and raise awareness of our land, meet new people, athletes, volunteers, join the great Marcialonga family in a year of intense emotions that will surely leave their mark.
Michela Croce was elected Soreghina for 2020 and she will be at the side of competitors starting from the running competition on September, 1st - ready to welcome you all!