24.01.2020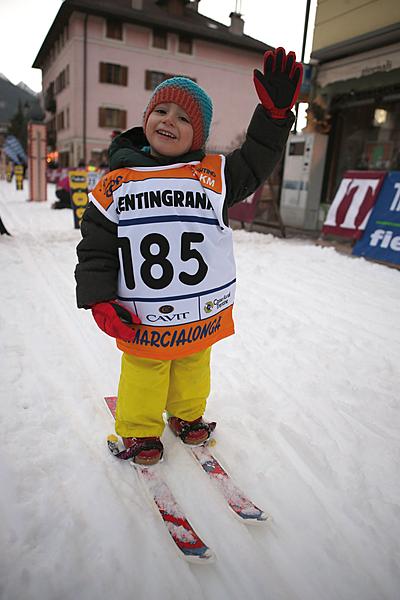 Marcialonga baby is the event dedicated to the children until 6 years old.
The meeting place is in Predazzo main square from 3 p.m. on Friday 24th January, 2020.
The participation is free and the beginners' skis (no ski boots are requested) will be arranged by the organization.
Children are skiing along the track in the village, prepared for the event that will be host on Saturday and for the main race on Sunday.
The mascots Fondolo and Skiri will keep company. There's no shortage of entertainment!