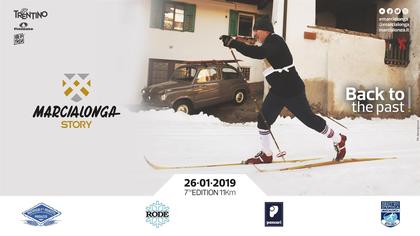 From 16 years of age onwards, you can engage yourself in the vintage cross-country ski event Marcialonga Story, that allows to discover the wooden skis, the classic technique and the slow sliding on the snow. Of course, grandparents know it well and along with their friends, sons and grandchildren, they can relive those same emotions.
Many news for the edition 2019! In Cavalese there will be the Story Village and the possibilty to rent the equipment...
The entry fee is 30€ but you will get a discount of 5€ if you are already signed up in one of the other Marcialonga events 2019 or if you are older than 60 years.
MARCO ALBARELLO, AMBASSADOR 2019
The Olympic champion Marco Albarello really enjoys the Marcialonga Story! After his participation during the last edition, he's become the 2019 ambassador and he invites you to join him at this spectacular event.
back to list