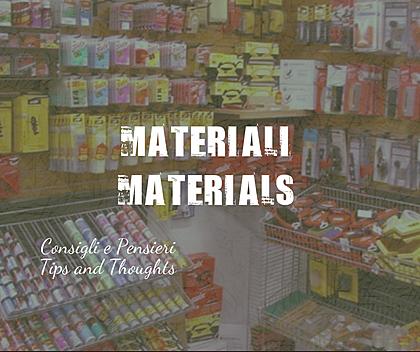 The day topic is a mixed blessing for cross-country skiers: the wax box, where each one put the staff for the skis service and care. Enzo Macor, technician of the Fiamme Gialle Ski Team, talks about the kit of the perfect skiman.
---
The box could be divided into two sections, one for the glide waxes and one for the grip waxes, besides the tools necessary to prepare a competition or just a training day.
The work of a skiman is based especially on the experience, intuition, method and passion. The skis preparation is not based upon witchcraft or magic.
Regarding the grip products, it is not necessary to buy many waxes of different brands. The best is to choose just a couple of favourite brand: in this way you could know better their use and application and the work is easier and systematic: this means a less chance of making mistakes. Having a wide range of waxes can easily lead to confusion and it could be difficult to choose the right one. This applies both for stick and klister waxes.
But of course, there are situations where a particular wax, of a certain brand, could make the difference. In this case the experience helps the choice: if to include it in your kit or to use another one.
Another trend topic, especially for the amateurs, is the fluorine wax. They are formulated for high humidity conditions, so if used in normal conditions, they do not always give a better glide or a better sliding and they have no grip, furthermore they have a high price.
The same reasoning can be applied to the glide waxes: it is better to have few products but to know them very well rather than to have many waxes and paraffins that could create confusion.
About glide, the fluorine waxes are the best solution. Paraffin that contains a lot of fluorine guarantees the maximum speed during the race and a better performance than those without or with a low percentage.
The application of the Cera F is a question of experience and good methodology. I suggest to classify the snow types in three categories: cold, medium and warm. For each type you could have a couple of waxes. That depends also on your budget and on their use (competition or training, skiing for pleasure or getting a good performance). The price increases for waxes containing a huge quantity of fluorine so the tendency is to reserve them only for competitions to gain a slight advantage in speed. For most recreational use, hydrocarbon or low-fluorine waxes are a valid choice.
In the last twenty years the Cera F has been applied with an iron at the temperature recommended by the producers. After the application it is necessary to clean the base with a brush or a wax cylinder applied on a drill, paying attention to use it with a low speed that will prevent damage to the base by overheating.
Last but not least, the necessary tools: a plastic scraper for paraffin and steel scrapers for wax removal, solvent and brush. Be sure not to use the same brush for cleaning both classic and skating skis. The sand paper is even necessary to prepare the grip zone. It is very useful to have a couple of screwdrivers to fix the bindings, even if nowadays most of them could be applied with a special plate. Last, it is essential to have some hot glue, in case you need to fix the tip of the poles.
There are many type brushes and they are very important because cleanliness and order are the base to get good results. My advice is to change frequently the brushes and to have several types of them for the different uses: a professional and complete setup includes two or three different ones. A typical quiver of wax brushes includes a brass brush (for base structuring and preparation), a stiff nylon brush, a softer nylon brush with shorter, finer bristles and a very fine horsehair brush. Combi-brush is very useful for use with paste waxes or fluorine tops coats and rotating ski brushes are very practical for an optimal base cleaning prior to waxing.
You can now prepare the kit of the perfect skiman. In any case remember that the maintenance of the skis is essential to preserve the qualities of grip and glide, to last longer and not to disappoint you sport performance.
READ ALSO
MARCIALONGA SKIING: HOW TO PLAN THE BEST TRAINING
XC SKIS WITH SKINS: DO THEY REALLY ALLOW GOOD PERFORMANCES?
THE IMPORTANCE OF THE MUSCULAR STRENGHT FOR THE XC SKIING AND FOR THE WELLNESS
THE CALENDAR OF THE MAIN CX SKIING RACES 2016-2017
THE SUPPLEMENT DURING THE TRAINING OR THE RACE
PILATES, AN EXCELLENT TRAINING FOR XC SKIING

THE SECRET FOR PREPARING FOR A LONG DISTANCE RACE
THE MOTIVATION IN THE ENDURANCE SPORTS
83%, THE PERCENTAGE ON THE POLES THAT STIRS DEBATE
ANTONELLA CONFORTOLA: EXPERIENCE AND ADVICE ON MARCIALONGA
back to list