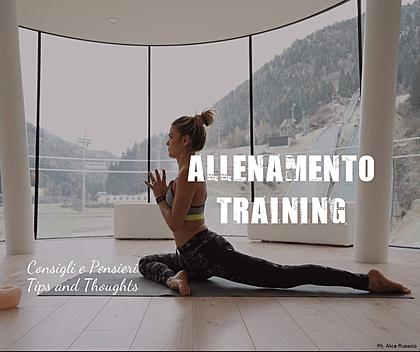 We talk again about athletic preparation and training for cross-country skiing with Denise Dellagiacoma. Formerly professional skier, thanks to her passion for sports and wellness, she has become a teacher of yoga, pilates and relaxing techniques. She is an official Nike trainer and cooperates with Redbull and Sportmediaset TV. You can follow Denise on her blog.
She explains hereinafter what Pilates is and why this kind of training is very useful for sportspeople.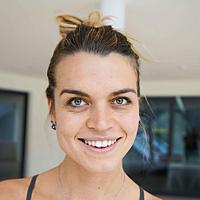 ---
First of all, who is Pilates?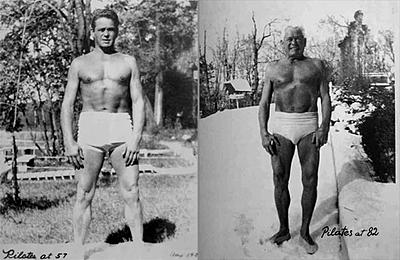 Joseph Pilates was a weak and rachitic child with asthmatic problems and rheumatic fever. When he was 14 your old he turned to practice body building, yoga, martial arts and dance and started to study human anatomy. He realized that a bad posture and breathing could cause a bad health status.
When from Germany he emigrated to the United States he developed the CONTROLOGY method, a system of exercises which were intended to strengthen the human mind and body.
He died at the age of 87. I advise you to read his book: RETURN TO LIFE.
The concept of Pilates is based on breathing and strengthening the central muscle groups, engirdling the abdomen, back, and pelvis. At the beginning, it was the training method for professional dance community, but it has entered the fitness mainstream and in the last 15 years is practiced all over the world.
There are over 500 different exercises described in the Pilates Method, performed either free on a mat or with special equipment.
PILATES is the best method to strengthen the core that controls the movement and the stability which are fundamental for the daily activities such as walking, working or even sitting. Practicing Pilates on a regular basis quickly improves muscle flexibility and joint stability, offering a new level of strength and body control. And with a more flexible and stronger body, the risk of sporting injuries is vastly reduced.
This is valid for all sport activities and also for CROSS- COUNTRY SKIING.
The 6 principles of Pilates are:
CONCENTRATION
CONTROL
PRECISION
POSTURE
BREATH
FLOW
If you can control the movement, concentrating to do the exercise with complete muscular control and using the breath properly, the movement will be done in a flowing manner.
What is the CORE?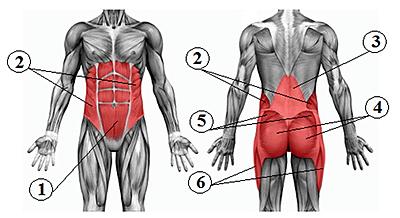 The core is a complex series of muscles, extending far beyond your abs, including everything besides your arms and legs. It is also called Powerhouse and it is considered the physical centre of the body. If the powerhouse is being used appropriately, the limbs should be able to move in a more coordinated and connected manner.
Pilates can give many benefits that can really make a difference in your health:
Flat abdominals;
Streamlines the silhouette;
Strong back and correction of muscular asymmetries;
A properly c-curve: the physiology of the body (cervical, dorsal, lumbar spine) is correct;
No scoliosis, kyphosis and back pains;
Internal organs are in the right position and they work at best;
The entire musculature is evenly balanced, even the ankles.
Kidney and intestines are working at full capacity.
Pilates elongates and strengthens, improving muscle elasticity and joint mobility.
A body with balanced strength and flexibility is less likely to be injured.
This leads to get stronger muscles and the entire musculature is evenly balanced. Proper breathing helps you execute movements with maximum power and efficiency. PILATES works on all these aspects.
PILATES AND NORDIC SKIING
I think that Pilates and also yoga, are disciplines really important both if they are practiced alone and if they are combined with other sports, all the sports.
Skiing in a competition is not the same as a touristic Sunday trip: before undertaking this activity is necessary to have a good athletic and muscular preparation.
Both in the classic and free technique, the skier uses the legs strength to create the propulsion and the arms pushing. The two movements are coordinated and both start from the centre of the body, the Powerhouse. Pilates, if practiced twice in the week, is an excellent training for the cross-country skier.
Last but not least, Pilates gives body and mental benefits. When a Pilates workout is infused with this kind of attention and quality it becomes more than a physical experience, and the effects are felt throughout one's life.
---
Maybe until this moment you were thinking of Pilates as a disciplines for women, but it can help you to enjoy daily activities and sports with greater ease, better performance and less chance of injury. That is why so many professional teams and elite athletes now use Pilates as a key part of their training regimen.
Good training!
READ ALSO
MARCIALONGA SKIING: HOW TO PLAN THE BEST TRAINING
XC SKIS WITH SKINS: DO THEY REALLY ALLOW GOOD PERFORMANCES?
THE IMPORTANCE OF THE MUSCULAR STRENGHT FOR THE XC SKIING AND FOR THE WELLNESS
THE CALENDAR OF THE MAIN CX SKIING RACES 2016-2017
THE SUPPLEMENT DURING THE TRAINING OR THE RACE
WHAT SHOULD CONTAIN A WAX BOX?
THE SECRET FOR PREPARING FOR A LONG DISTANCE RACE
THE MOTIVATION IN THE ENDURANCE SPORTS
83%, THE PERCENTAGE ON THE POLES THAT STIRS DEBATE
ANTONELLA CONFORTOLA: EXPERIENCE AND ADVICE ON MARCIALONGA
Photo: Alice Russolo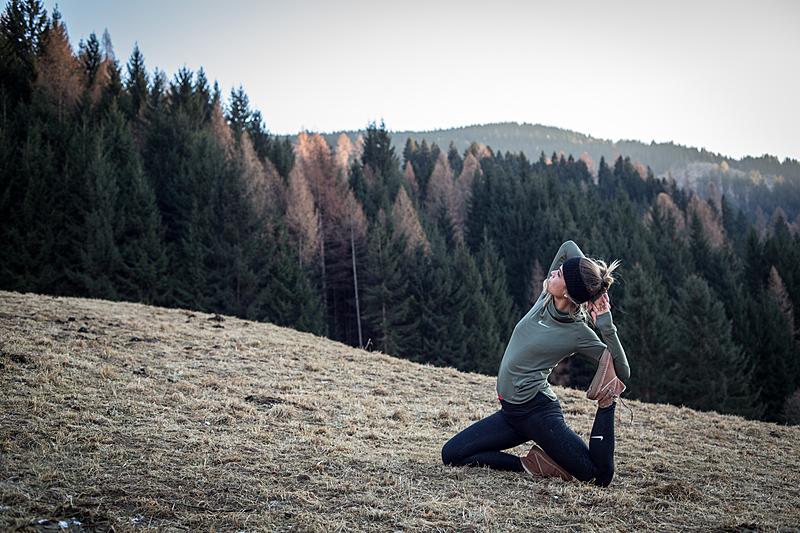 back to list