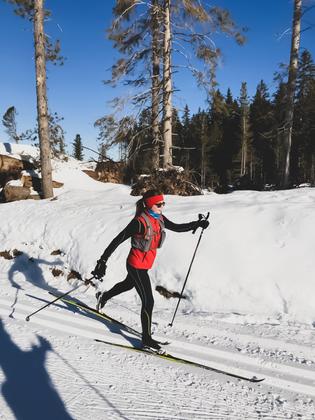 Good news from the MarcialonGirl project: the three ambassadors have been found!
Whilst we will introduce the summer MarcialonGirls Federica and Gaia later on, it is the moment to get to know Ilaria, Ambassador of the ski race that is coming closer and closer...
Follow her on her Instagram & Facebook and share with her emotions, worries, thoughts but also the great satisfaction and the moments of sport and friendship...get inspired!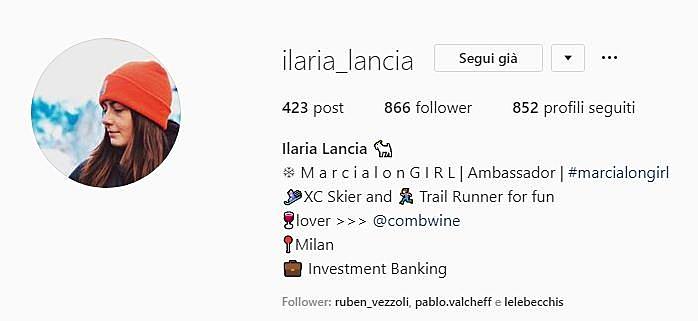 Ciao Ilaria! We are happy to have you in the team! What does MarcialonGirl mean to you?
Being MarcialonGirl is a big honor for me, but also a challenge. I would love to create a groud of women that love the mountains with whom we can share the passion for this sport and to support each other.
I have started being passionate about cross country skiing and other endurance sports right thanks to Marcialonga. The thing that I liked the most is that, even if it is an individual sport, during Marcialonga you are never alone. On the contrary! It is thanks to the people that you meet before, during and after the race that you manage to gain the strenght and reach the finish line. The more we are, the better!
Marcialonga, How do you train and what does it mean to face it among your daily duties?
I am looking forward to it all year long but the time to prepare it is never enough. I live in Milan and work in an office but I use every free moment to do sport! During the winter season I try to get to the mountains on the weekend to ski and during the week I run in the lunch break - I get out of the office quite late at night, so it is the only moment that I have). Now I am learning to go on roller skis, to train my arms, I am not a gym person... When there is no snow, I also run, mostly trails!
Is there something you would like to say to the women of Marcialonga?
Ciao to all that are already "Marcialonghiste", and I am looking forward to meeting them, and to those who are still unsure, I would love to tell them that I have been taking part to Marciaonga after only 7 times on skis in my life. We are excellent in making our heads reach goals that our legs and arms won't reach, so let's take advantage of it!
back to list