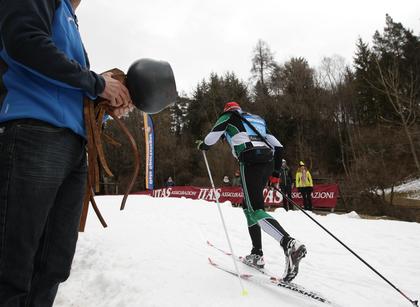 -8 days to the 47th Marcialonga di Fiemme and Fassa. 7500 athletes from all over the world are expected at the start, divided between the 70 km race and the Light version that finishes in Predazzo after 45 km.
Therefore confirmed the 70km of track that, despite the rumors that every year before the Marcialonga going around cross-country skiers and spectators, have never been doubted by the Organizing Committee. Although the poor rains, the air was cold and this allowed us to produce enough snow to cover the entire race track.
Track in excellent conditions and now almost completed: the sections are covered with snow both in the Val di Fiemme and in the Val di Fassa, while the crossings of the villages will be completed as always at the last moment to reduce as much as possible any inconvenience for inhabitants and tourists.
Organizing Committee, volunteers, collaborators are working hard for a new edition that promises to be very positive again.
back to list